Headlines
DMK

seeks urgent listing of its plea in the

Supreme Court

on the issue of disqualification of 11

AIADMK

MLAs for voting against EPS in 2017 confidence motion. Sr. Adv. Kapil Sibal for DMK cites recent SC judgment in Manipur case on similar question: @Bar&Bench

"Govt has to fund public education", Delhi High Court allows JNU students to register at old rates; no late fee to be imposed: @Bar&Bench
National
PM Modi interacts with Rashtriya Bal Puraskar winners
I'm going to share every individual's story with the world via social media. You are of tender age, but the work that you've done is mammoth
The effect and waves of stories of your achievements are valuable. We should not rate it less. But after earning some fame, we must not allow the fame to get to our head. We must stay rooted on the ground
We must never rest on our laurels and achievements. We must always think that we still have a lot to contribute to the country. If this is the thought process, there's always a lot to learn
Source: @BJP4India
Income Tax searches lead to the detection of undisclosed foreign assets of more than Rs. 1000 crore
@PIB_India:
The Income Tax Department conducted searches on 19th January, 2020, on a group which has been on their radar for having substantial undisclosed foreign assets. The operation covered 13 premises in the National Capital Region.
The group is a leading member of the hospitality industry, running a hotel abroad and a chain of luxury hotels under a prominent brand name, situated at various locations in India.
The search operation has so far resulted in seizure of unaccounted assets valued at Rs. 24.93 crore (cash of Rs. 71.5 lakh, jewellery worth Rs.23 crore and expensive watches valued at Rs.1.2 crore).
Evidence seized during the search reveals that a large amount of black money was stashed abroad by the group, through the mechanism of Trusts, formed in early 1990s in tax havens.
Such foreign holdings of the main persons have remained hidden for decades beneath complex multi layered structures, located in different countries, ensuring secrecy. Search action further revealed that one of the close relatives of the promoter family was intentionally introduced as a front to ostensibly escape the provisions of domestic tax laws.
The investigation has successfully lifted the veil, leading to detection of  undisclosed foreign assets of more than Rs. 1000 crore, apart from domestic tax evasion of more than Rs. 35 crore which may, inter alia, lead to consequences under the Black Money Act, 2015,as also,action under the Income-tax Act, 1961 respectively. Foreign assets include investment in a Hotel in UK, immovable properties in UK and UAE and deposits with foreign banks.
Further investigations are in progress.
'National Girl Child Day'

Pic Credit: @Dev_Fadnavis
'First Super Fab Lab outside the US'
Pinarayi Vijayan, 
@vijayanpinarayi – Chief Minister of Kerala:
A Super Fab Lab will be set up at the Integrated Startup Complex in Kochi.

This is being launched in collaboration with the Massachusetts Institute of Technology (@MIT)

.

This is the first Super Fab Lab to be built outside the US.

The State already has two fab labs.
DMK led all-party meet seeks withdrawal of CAA
MK Stalin, @mkstalin – DMK President:
At today's secular coalition meeting, resolutions were passed calling for the withdrawal of CAA and not to implement NRC and NPR in TN.
It was also decided to conduct a signature campaign across Tamil Nadu from February 2nd to 8th.
'By the next term, irrevocable damage would be caused to the State'
@ncbn, N Chandrababu Naidu – TDP President
I pleaded with YS Jagan to listen to reason.

I explained to him that people would derive no benefit from 3 Capitals.

YSR Congress will fail politically, but by the next term, irrevocable damage would be caused to the State
My open letter to the people of Andhra Pradesh…
Lokesh Nara,
@naralokesh –
General Secretary, Telugu Desam Party: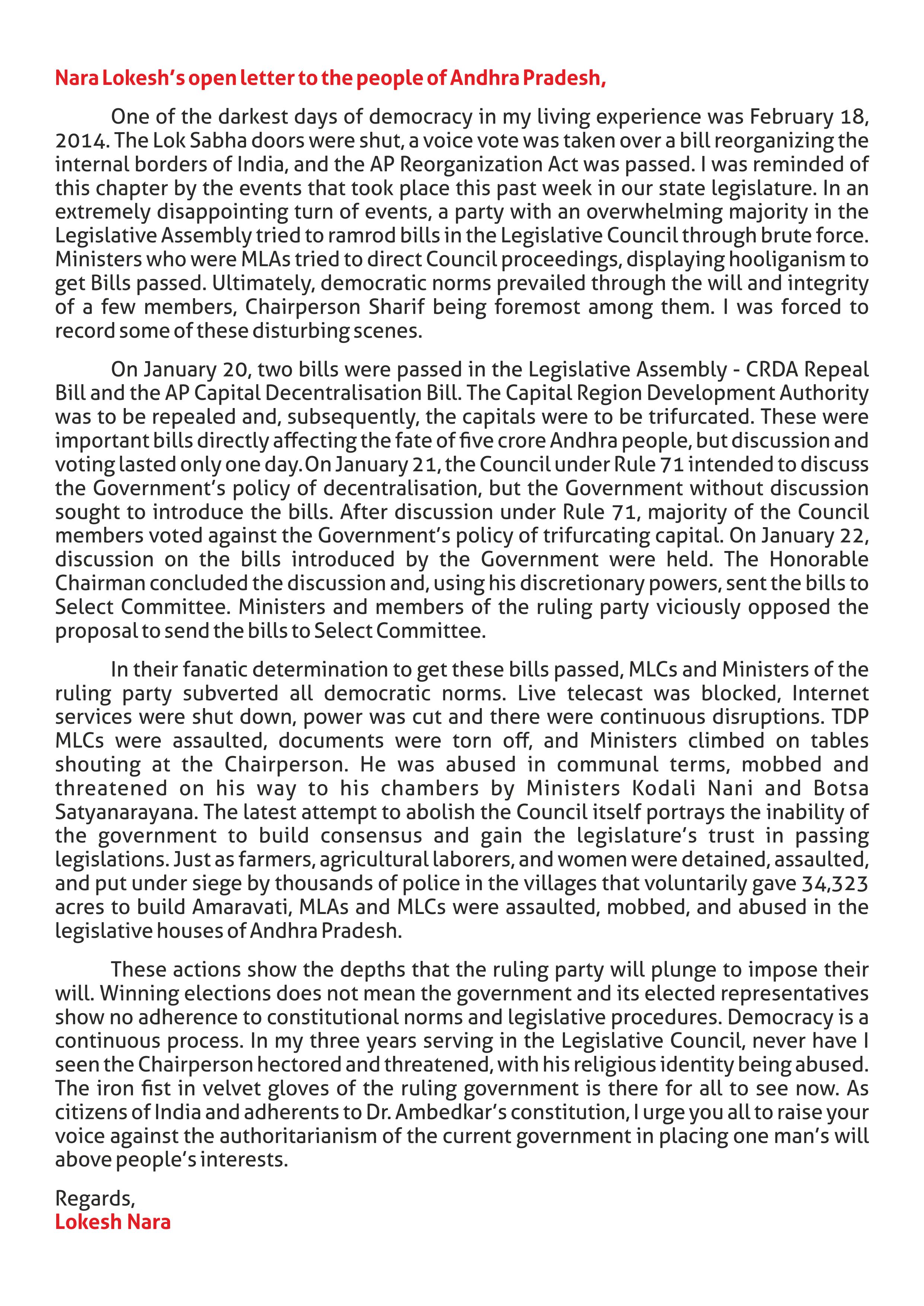 During the special session of 15th
Rajasthan
Vidhan Sabha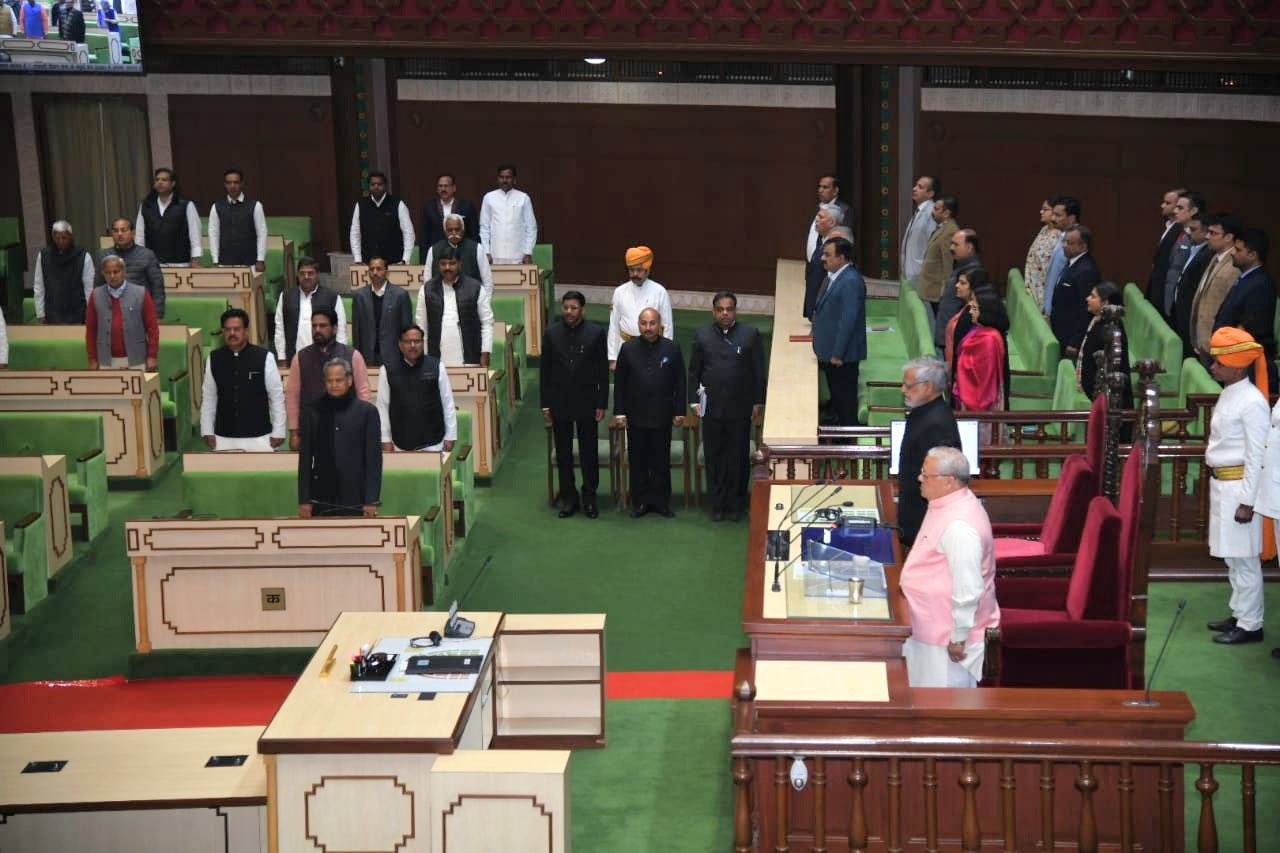 Pic Credit:
@ashokgehlot51